Sunil Damania
August 24, 10:06: PM IST
Business India recently did a story on MarketsMojo.com with heading -UNICORN IN THE MAKING.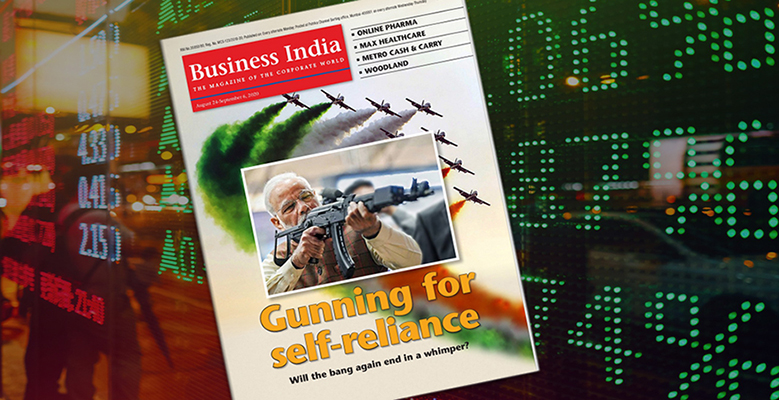 Here are some of the excerpts from the story.
Totally independent Marketsmojo.com is registered as an investment advisor, with SEBI. More credence was added as the site was totally independent and no funds were taken from either brokers or institutions.

It was this independence which saw the site tying up with the stock exchange. The live data is sourced from BSE for a small fee, and analytics are provided to the users of the BSE. BSE CEO, Ashish Chauhan says: "They (marketsmojo.com team) know the markets and what data the investors want. The stock analytics provide a value add to investors who come on to our site," adding that the analytics are provided in an easy-to-understand format.
The product has also found good acceptability with leading brokerage houses.  "It is an intelligent analytical product well aligned with our systems, says Ajay Menon, CEO, Motilal Oswal Securities Ltd. "Besides using their technology platform, we have also partnered with them for an advisory product which has found good appreciation from investors. Their technology is scalable and we are planning to use their data for one of our mobile apps," he adds.
Marketsmojo is all geared to post its flags in international markets.  "We have done beta testing for the last ten years of over 75,000 stocks across 185 exchanges.  We will be using the same technology platform to research stocks in other exchanges," says Mohit Batra-CEO and Founder-who is contemplating different pricing strategies for different markets. The first launch is likely to happen in the USA.

"If everything goes as planned, we will be up and running ahead of Diwali," says Joyson Thomas- Founder. As and when it does, it will be the first homegrown fintech company which will be going overseas. Once accepted in the USA, the way will be paved for Mojo to get in other markets.

"The best part is that it is all automated and generated without any human intervention," says Sunil Damania, the CIO of the company.

It is no longer a question of whether they will become a unicorn, one year, two years or three years from now. A b2C fintech, even on a conservative basis, is valued at least 40 times. And a highly scalable one like marketsmojo will be valued even more. The fact is that marketsmojo will be a unicorn sooner rather than later.
View the Full Article