YOU ONLY HAVE TO DO A FEW THINGS RIGHT
GET THE ANSWER TO THE BIGGEST QUESTION
IN THESE UNCERTAIN TIMES.
WILL MY PORTFOLIO PERFORM?
Detailed Analysis of each and every stock position in your portfolio
Action - Recommendations on buy/sell/trim to remove any imbalance and make portfolio stronger
Manage - 24x7 monitoring of holdings and recommendations based on company performance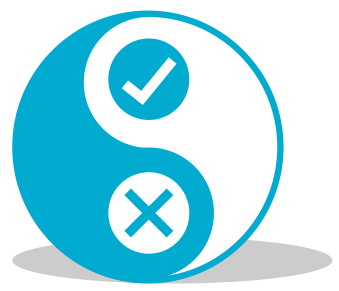 THOSE FEW (INFACT 3) THINGS THAT MATTER THE MOST
So what are those few things that can make all the difference between a winning and losing portfolio?
Define Portfolio Objectives
What are your return expectations? How much risk you want to take?
Making Portfolio Construct right
To be in the right number of stocks with enough allocation, right sectors, market caps and finding the best ways to maximize returns and minimize risk
Making Stock Selection right
To always stay invested in the highest quality stocks along with the highest positive trends in the short term. Market dynamics are changing faster than ever, and we ensure your portfolio only wins with these dynamics. We don't lose the sight of your stocks even for a minute.
HOW TO USE THIS SECTION
Upload your portfolio - For around 20 brokers you can upload your portfolio directly, or you can use our internal format
Finding out issues - When you click to optimize, it will show you possible issues with your portfolio construction and stock selection
Taking your preference – Optimizer then asks you about preference- your desired portfolio profile
Hold/sell/trim – We first identify what actions you should take on your current portfolio. The cash generated from this would then be used to buy new stocks
Buy - After cleaning your current portfolio and generating cash, we guide you on what stocks to buy and in what quantity
Broker deal sheet - A deal sheet is generated which you need to just send your broker to execute
Update your portfolio - Once the deal sheet is executed with your broker, please update this on our portfolio section.
Ongoing portfolio advisory - We will keep giving you lifelong ongoing advisory for any changes in your portfolio.
MOJO PROFESSIONAL SERVICE PACK
Stock Score - For ALL listed stocks
Model Portfolios - Conservative, Moderate and Aggressive
Portfolio Optimization - Whatever current portfolio you have, we advise
Mojo Stocks - Top stocks where you won't go wrong irrespective of which market cycle it is
Screeners - Find top stocks with your filters
Stock of the month - Handpicked investment ideas by our CIO every month
Verdict - REAL time research on ALL stocks
SwitchER - Switch to better stocks
FREQUENTLY ASKED QUESTIONS